13/09/2009 Written by Cyril GRANDJEAN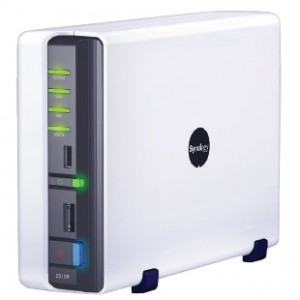 Here is my last acquisition for my home server.
This NAS is not a simple storage system. This is a complete server, customisable, energy-efficient who allows natively to reach very easily its files in FTP and HTTP in local area network or on internet. He can also host websites, share files, photos and videos with a beautiful AJAX interface. To see the features integrated natively, click here.
To be able to add other features, the forum www.nas-forum.com can help you.